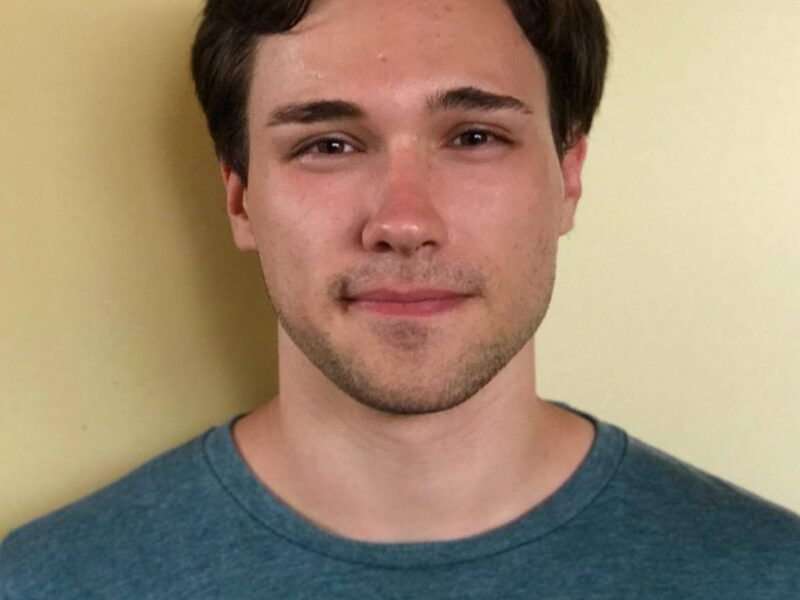 Aleks' story
My name is Aleks, I study Sinology and Japanese Studies at the University of Vienna and I am going to be an intern in the Cape Town Holocaust and Genocide Centre for the next year.
I remember very vividly that the importance of learning about and remembering the Holocaust was already strongly emphasized during my middle school/high school years in Akademisches Gymnasium Vienna. On April 28th 1938, short after the "Anschluss", more than 40 % of Jewish students and three Jewish teachers were forcibly transferred from my school to another school. The memorial events which are held by my school yearly and recurring history lessons left a deep impression on me and taught me that reflecting the past is a process which never ends and needs to be re-initiated repeatedly to keep memory alive.
This influence had a further impact on choosing the topic for my masters thesis. Currently, I am writing about Transitional Justice in Taiwan and its connection to historiography and memory politics. As South Africa also went through a process of Truth and Reconciliation, and Taiwan is looking at South Africa and Germany as possible models for their Transitional Justice framework, I could not imagine a better place to do my civilian service abroad and study about different approaches of coming to terms with one's own past.
After graduating high school, I went to study Chinese for a year in Nanjing, a city relatively close to Shanghai. After finishing my bachelor's degree in Sinology in Vienna, I did yet another gap year at the National University of Taiwan to study Taiwanese history. Although keeping up with the readings in Chinese was more of a challenge than I had anticipated, it turned out to be a very fruitful year, as I was asked to be a teaching assistant for a lecture called History of Democratic Movements in Taiwan. For one semester, I had the chance to lead a discussion class with Taiwanese students about their history, my first teaching experience ever – and on top of that in Chinese.
Back at University of Vienna, I took up the master's degree in Sinology with a focus on modern Chinese history and politics. Here, I also had the opportunity to serve as a teaching assistant for Chinese language and as a student assistant for my supervisor Prof. Susanne Weigelin-Schwiedrzik, where I learned a lot about how universities functions "from the inside".
In the Austrian Service Abroad, my civilian service organization which holds a cooperation with the Cape Town Holocaust and Genocide Centre, I am responsible for the educational training of our future peace servants. "Peace service" is very broadly defined, it includes sending interns to every organization or institution which is somehow concerned with the topic of conflict resolution. Finding an appropriate educational framework was therefore not an easy undertaking. In the end, I chose the ability to cope with ambiguity as a key competence that every future volunteer should possess as education goal. As societies grow more and more polarized all over the world, accepting ambiguity is becoming a rare skill which is more and more difficult to acquire. By holding monthly discussions about contemporary political topics and guiding young students to look at problems from different perspectives, I hope to make them better at resolving conflicts, might it be on an individual or larger scale.