The Objects from the Concentration Camps Exhibition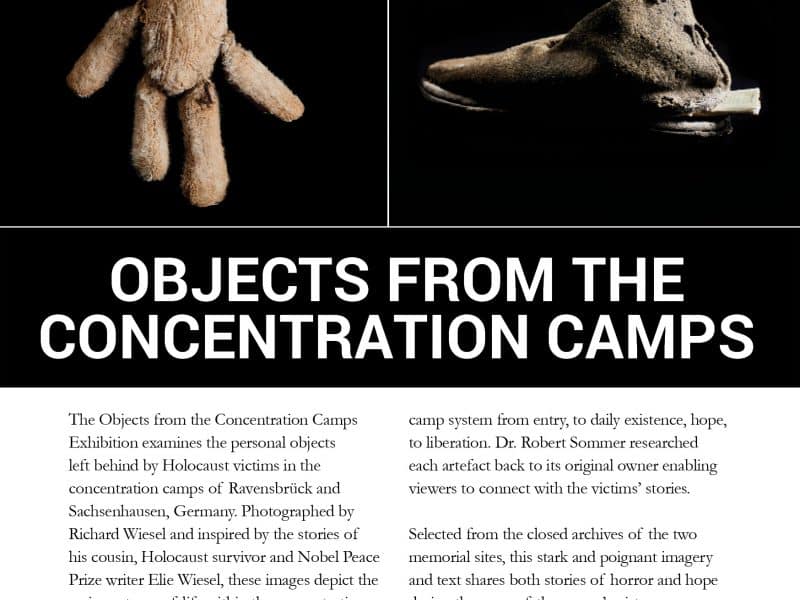 The Exhibition examines the personal objects left behind by Holocaust victims in the concentration camps of Ravensbrück and Sachsenhausen, Germany. Photographed by Richard Wiesel and inspired by the stories of his cousin, Holocaust survivor and Nobel Peace Prize writer Elie Wiesel, these images depict the various stages of life within the concentration camp system from entry, to daily existence, hope, to liberation. Dr. Robert Sommer researched each artefact back to its original owner enabling viewers to connect with the victims' stories.
Selected from the closed archives of the two memorial sites, this stark and poignant imagery and text shares both stories of horror and hope during the years of the camps' existence.