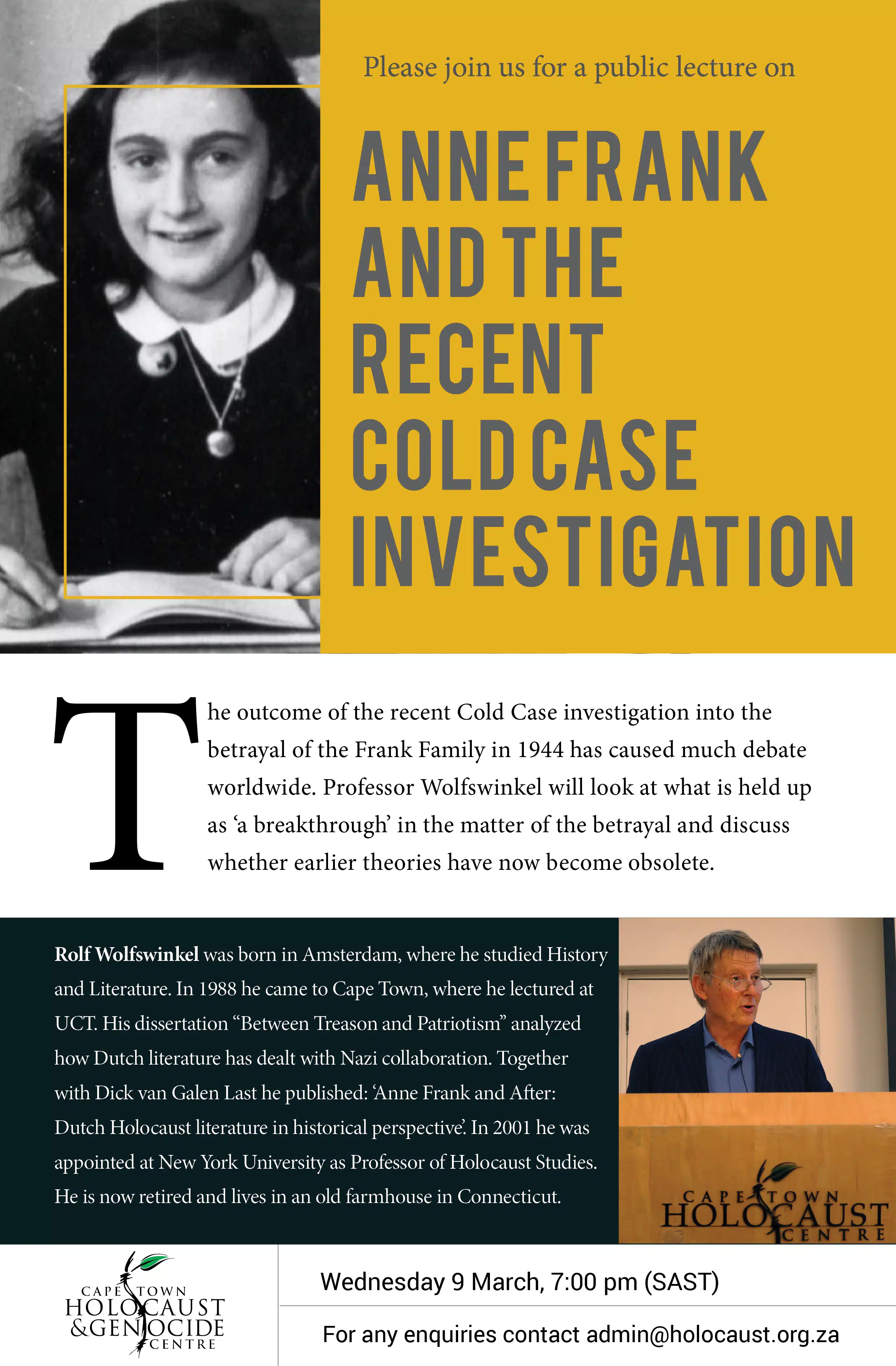 Register for this event by emailing admin@holocaust.org.za
Please that this will be an in-person event held at the CTHGC.
Please join us on Wednesday 9 March at 7:00pm (SAST) for a public lecture by Professor Rolf Wolfswinkel looking at Anne Frank and the recent Cold Case Investigation. RSVP to admin@holocaust.org.za.
The outcome of the recent Cold Case investigation into the betrayal of the Frank Family in 1944 has caused much debate worldwide. Professor Wolfswinkel will look at what is held up as 'a breakthrough' in the matter of the betrayal and discuss whether earlier theories have now become obsolete.
Rolf Wolfswinkel was born in Amsterdam, where he studied History and Literature. In 1988 he came to Cape Town, where he lectured at UCT. His dissertation "Between Treason and Patriotism'' analyzed how Dutch literature has dealt with Nazi collaboration. Together with Dick van Galen Last he published: 'Anne Frank and After: Dutch Holocaust literature in historical perspective'. In 2001 he was appointed at New York University as Professor of Holocaust Studies. He is now retired and lives in an old farmhouse in Connecticut.