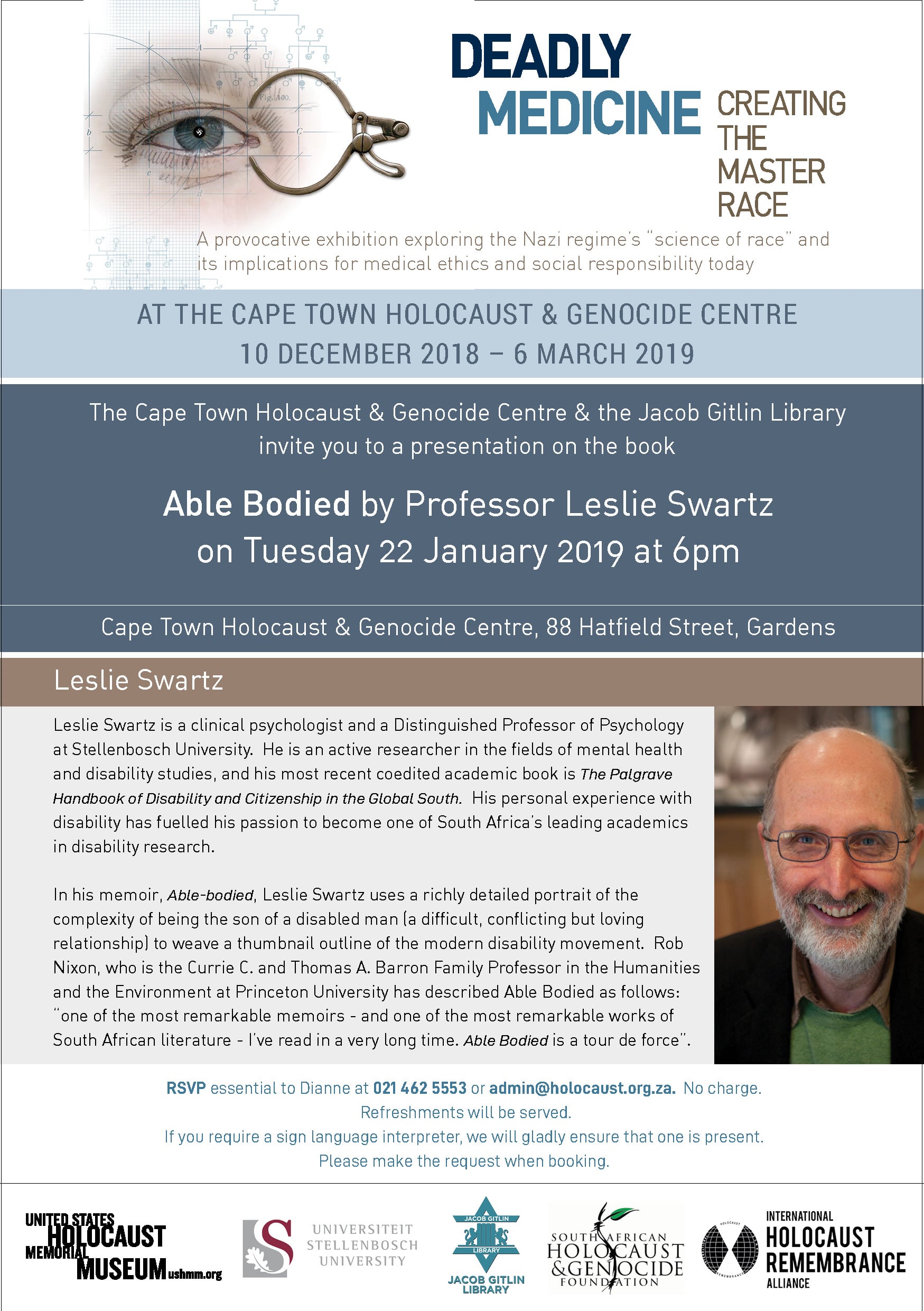 Prof Leslie Swartz in Conversation with  Dr Brian Watermeyer  on his book  'Able Bodied'.
'Able-Bodied' is a unique account of how being the son of a disabled man and the product of an eccentric family brought Leslie Swartz to a professional life working with disability issues. Poignant and often hilarious, Able-Bodied is a tale of conflict, achievement, pain and triumph. It is a fascinating blend of personal narrative, anecdote and reflection on society, medicine and ethics.
This event There forms part of the Deadly Medicine event series which is linked to the Deadly Medicine exhibition. The Deadly Medicine Exhibition is available at the centre till 6 March, 2019.